Programme of activities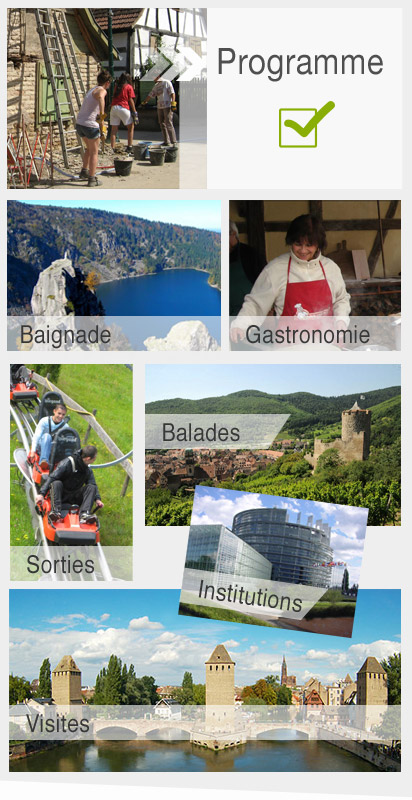 During the day:
Reassembling of half-timbered houses (masonry, clay straw, carpentry, roofing, painting …). Archeology, gardening; renovation of objects and machines of to rural origin, guided tours …
In the evening:
Swimming in a lake with lifeguard; Visiting Strasbourg (illuminations, outdoor concerts), lectures, movies, dances, baking of flame tarts in a wood fired oven …
Sunday:
Discovery of Alsace and nearby Germany : castles, vineyards …
Weekdays:
Thematic tours (Locations of the European institutions, visit of thermal baths …).
Summer programme 2016
This year will see the finishing and the interior design work of a house of 1682 from Blaesheim.
The work will consist of masonry with lime, mounting frames (doors, windows …), painting and lime plaster.
The program also includes rebuilding of timbered toilets, maintenance of medieval gardens and of furniture for the house of Blaesheim.