Programme of activities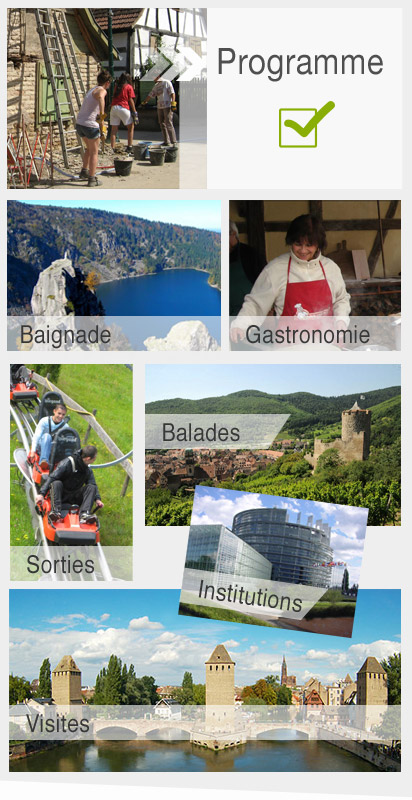 During the day:
Reassembling of half-timbered houses (masonry, clay straw, carpentry, roofing, painting …). Archeology, gardening; renovation of objects and machines of to rural origin, guided tours …
In the evening:
Swimming in a lake with lifeguard; Visiting Strasbourg (illuminations, outdoor concerts), lectures, movies, dances, baking of flame tarts in a wood fired oven …
Sunday:
Discovery of Alsace and nearby Germany : castles, vineyards …
Weekdays:
Thematic tours (Locations of the European institutions, visit of thermal baths …).
Summer programme 2019
First session : July 16 to 28
Second session : July 31 to August 12
This year we will reconstruct the carpentry of a house from 1544. A professional carpenter will assist. This is the oldest house of the parc and of the entire region that we save. Come join us to help with this task.