Publications:
Each year the association publishes a book of about one hundred pages in French language.
Example:
Alsatian houses: Rural life and habitat Book No. IV
A block house 1685 in Reichstett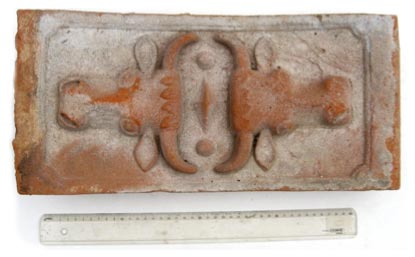 Each brick is 60 cm long and 23 cm wide with a minimum thickness of 8 cm.
There were about 190 bricks on the ceiling. The ceiling measured 6.2 mx 4.0 m, i.e. an area of ​​24.8 m². The bricks were laid in the groove of the steel beam and were perfectly joined at the top of the arch.
The seal separating each arch top had a thickness up to 1 cm depending on the widths of the more or less regular bricks (figure 34).
Content:
Foreword I
Acknowledgements II
The house Kiehl in Eckbolsheim: an exceptional case of a post-and-beam house preserved in the Strasbourg area – Boris Dottori    1
Sandman – Roland Weissenstein     34
Remarkable interior beams of houses at La Wantzenau – Richard Stroh     37
A block house from 1685 in Reichstett – Jean-Claude Kuhn     48
Some old recipes: S'Maiekruet – Livia Kuhn-Poteur     82
Alsatian houses lost or saved this year – Jean-Claude Kuhn     87
Life of the association 97